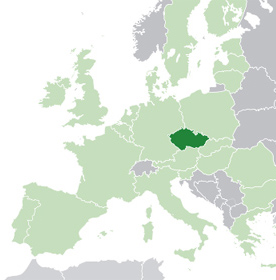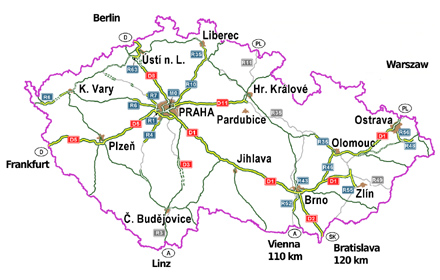 By car
Brno is situated at the crossroads of the D1 (Prague – Brno) and D2 (Brno – Bratislava) motorways. Both these motorways form part of the trans-European East-West highways (France – Ukraine: E50) and North-South (Scandinavia – Balkans: E55, E65).
By bus
For travelling from Prague to Brno it is comfortable to travel by bus from company Student Agency.
By train
Brno is an important Central-European rail junctions, as it is situated on the international Balkan – Budapest – Prague – Berlin – Scandinavia rail route. From abroad Brno can be easily reached by one of the InterCity/EuroCity trains. Typical traveling times:
Brno – Prague: 3 hours
Brno – Vienna: 2 hours
Brno – Berlin: 8 hours
Brno – Warsaw: 7 hours
From Prague or Vienna it is fast to travel by train. Train connections in Czech republic are realised mostly by České dráhy.
By plane
The international airports in Prague (see its web pages) and Vienna (see its web pages), which are served by most airlines, can be reached by car in approximately two hours. Brno also has its own international airport, situated 7.5 km from the centre of the city (see the web pages).